About Smart-Sys
We are dedicated to helping you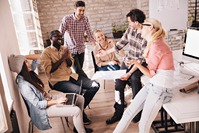 With more than 10 years of wide experience in business and technology of professionals with a strong academic background in the field of IT & Cyber Security.

Backed up by an ambitious team of professionals with business eagerness and technology-oriented minds, and with a history of technical expertise, Smart-Sys targets enterprise businesses and large accounts proposing efficient high-performance solutions and quality products that address their business and technology needs.

Smart-Sys Looking forward to being the leader in providing the latest End-To-End ICT integrated solutions and services in a very professional and cost-effective way, building best practice designs leverage emerging technologies to empower our customers to stay ahead of the curve.